Veterinary Dermatology of New England is located in Westford Massachusetts. Dr. Laurie Stewart and her staff at Veterinary Dermatology of New England specialize in the diagnosis and treatment of dogs and cats with allergies and disorders of the skin, ears, hair, and nails.
Experienced in the diagnosis and treatment of allergic skin disorders and infectious and non-infectious skin diseases.
Dermatologic conditions also include chronic and recurring ear inflammations and infections, parasitic skin diseases, autoimmune disorders, internal disorders with skin manifestations, hormonal imbalances, scaling disorders, hair loss, drug eruptions, and cancers of the skin. Any animal with skin problems should see a board-certified veterinarian of dermatology for an examination and evaluation.
Pertinent records from your primary veterinarian along with previous blood work and diagnostics should be forwarded prior to your appointment. It is a good idea to bring any bottles of shampoo, pills, and other medications that have been used to treat the skin disorder along with current medications that your pet is on for other conditions.
We offer authentic products recommended and approved in our clinic. There are hundreds of products including quality prescription medications, flea, and tick preventatives, chronic medications, specialty pharmaceuticals, and leading nutritional products.
Our Team
Our highly trained staff is compassionate, confident and committed to the best care for your pet.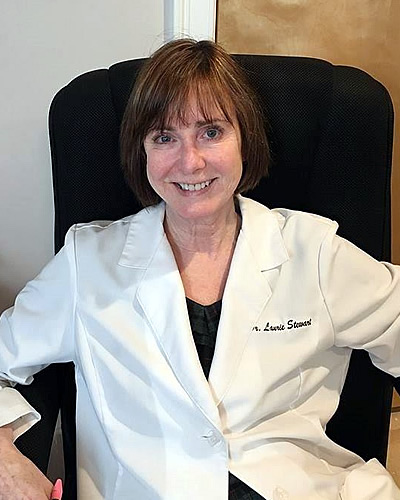 Dr. Laurie Stewart, VMD, Diplomate, ACVD
Board-Certified Veterinary Dermatologist
Dr. Stewart is a Board-Certified Veterinarian of Dermatology. Dr. Stewart received a Bachelor of Science degree from the University of New Hampshire's Life Science and Agricultural Pre-veterinary program, and her veterinary medical degree from the University of Pennsylvania School of Veterinary Medicine.
After graduation from veterinary school, she interned at Rowley Memorial Animal Hospital in Springfield Mass, then practiced at Angell Memorial Animal Hospital and Tufts University where she completed her residency in veterinary dermatology.
Dr. Stewart became a Diplomate of the American College of Veterinary Dermatology in 1990. After spending eight years at Tufts University teaching and practicing veterinary dermatology, she opened her own clinic in 1995.
She owns and operates Veterinary Dermatology of New England, which is located in Westford, Mass.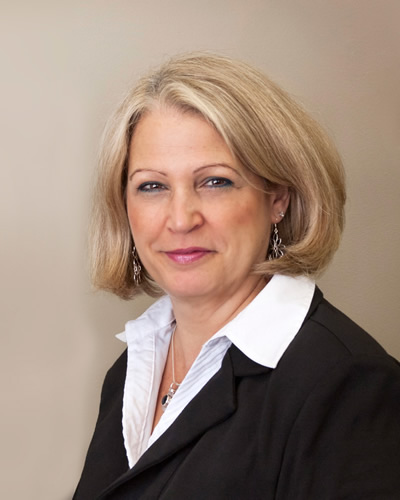 Cheryl Culver
Practice Manager
Cheryl comes to Veterinary Dermatology of New England with vast experience in Management. Cheryl is passionate about all animals and loves her position at Veterinary Dermatology of New England as the Practice Manager where we treat all of our patients as if they are part of our family. Cheryl is confident in managing the clinic that is entirely dedicated to the patients' well-being and provides top notch care to all who enter! In Cheryl's spare time, she enjoys; gardening, watching her continuously visited bird feeders, her husband Michael, and family, and her three dogs; Oliver Bean, a Bernese Mountain Dog, Harley, a Cardigan Corgi, and her Pug, Daisy that is also a regular working at Veterinary Dermatology along side her.
Cheryl notes, "Working with Dr. Laurie Stewart and our professional and educated staff at Veterinary Dermatology of New England is an honor because we have an environment that provides a safe and happy workplace and a team that is dedicated to providing the best care for every patient."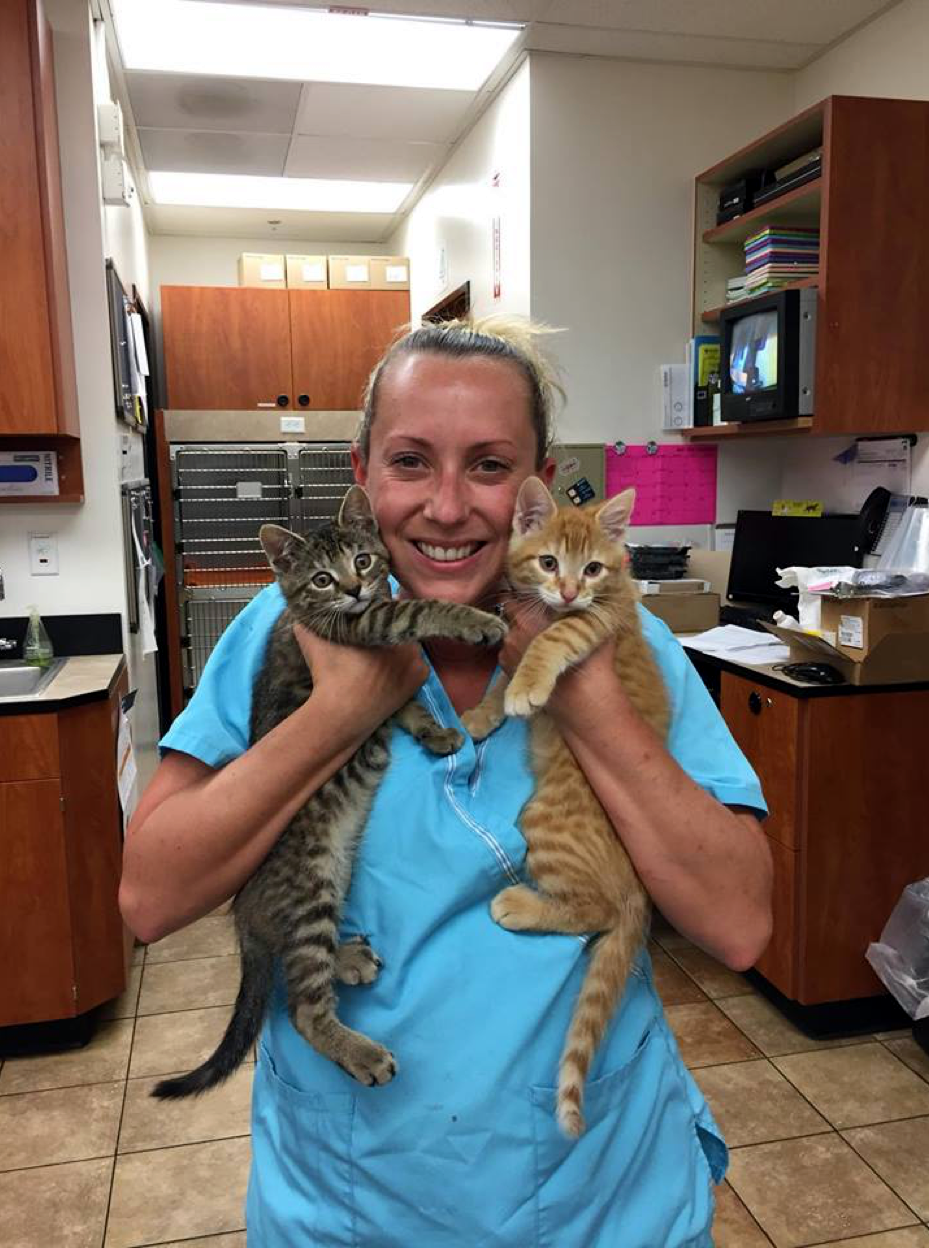 Nicole Didonato
Lead Veterinary Technician
Nicole comes to us with eleven years of great experience! Nicole graduated from Becker College in 2009, with a Veterinary Technician degree.  We are so excited to have Nicole with us, she is a dedicated, intelligent, happy, and a nurturing, person.  You will always see a smile on her face. Nicole has loved animals her whole life, especially cats! You can definitely call her a loving cat-lady, having six, feline, fur babies at home, says it all!
Nicole enjoys spending time with her family, and friends. Nicole, loves to do anything outside; camping, hiking, and gardening, to name a few! Nicole is a Girl Scout leader to a wonderful group of girls, including her beautiful, daughter Autumn.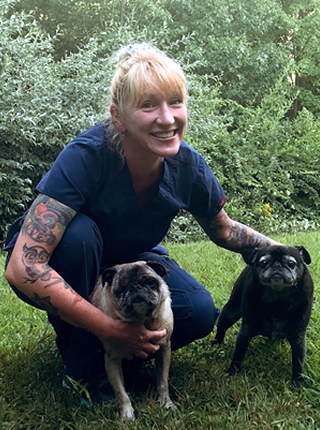 Kerri Sparks
Lead Veterinary Technician
Kerri has vast experience and is a wealth of knowledge.  Kerri has worked in dog shows, aspired to work for National Geographic to become a zoologist, however, life lead her to the world of dog grooming.  After five years she began a career in Veterinary Medicine by becoming an ICU nurse at Angel Memorial.   Kerri discovered her passion caring for animals which led her to a wonderful career as a Veterinary Technician.  Kerri is dedicated, kind, educated, and passionate about the care of all animals.  She is excited to be a part of our team and work in the Veterinary Dermatology field both personal and professionally.
In Kerri's off time, she enjoys spoiling her two Pug fur babies, Potato, and Raisin.  Kerri loves spending time outdoors in her garden, alongside her Koi pond, hanging out with family and friends!  Kerri also enjoys bird banding which led her to exciting and adventurous filled trips to the Galapagos Islands and the Amazon.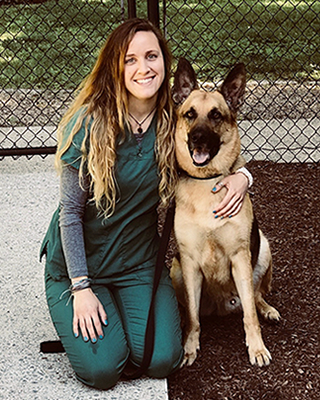 Mallory Groom, VT
Veterinary Technician
Since Mallory was a little girl, her love for animals has grown into a passion that has led her to a lifelong career. Mallory has over fifteen years of animal care experience. In 2010, Mallory graduated from Becker College with honors and earned her Associates Degree in Animal Science. Mallory enjoys building relationships with the clients and our patients here at Veterinary Dermatology of New England. 
In Mallory's spare time, she enjoys going to reggae concerts, the great outdoors, eating Mexican cuisine, and spending time with her family; Mike, son Layton, daughter Zaylee, cat Kaya, and pup Jax.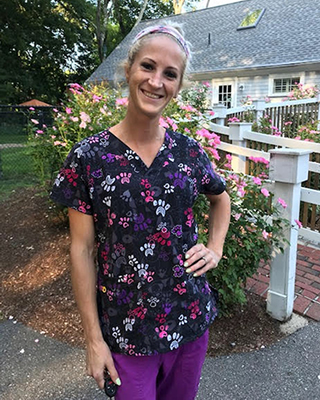 Jaclyn Wheeler
Veterinary Technician
Jaclyn comes to us with vast experience, before joining us, Jaclyn worked with a variety of exotic animals, wildlife, and in general practice.  We are happy to have Jaclyn be a part of our great team here at Veterinary Dermatology.  Jaclyn, is a 2010 graduate from Mount Ida College with a degree in Veterinary Technology.
Jaclyn has two wonderful canine, fur baby companions, Lana, her precious dachshund, and Betsy, a sweet rescue. Jaclyn also shares her home with two parakeets, and three turtles.    
Jaclyn enjoys spending time in the sun, at the beach, travelling, and visiting family in California.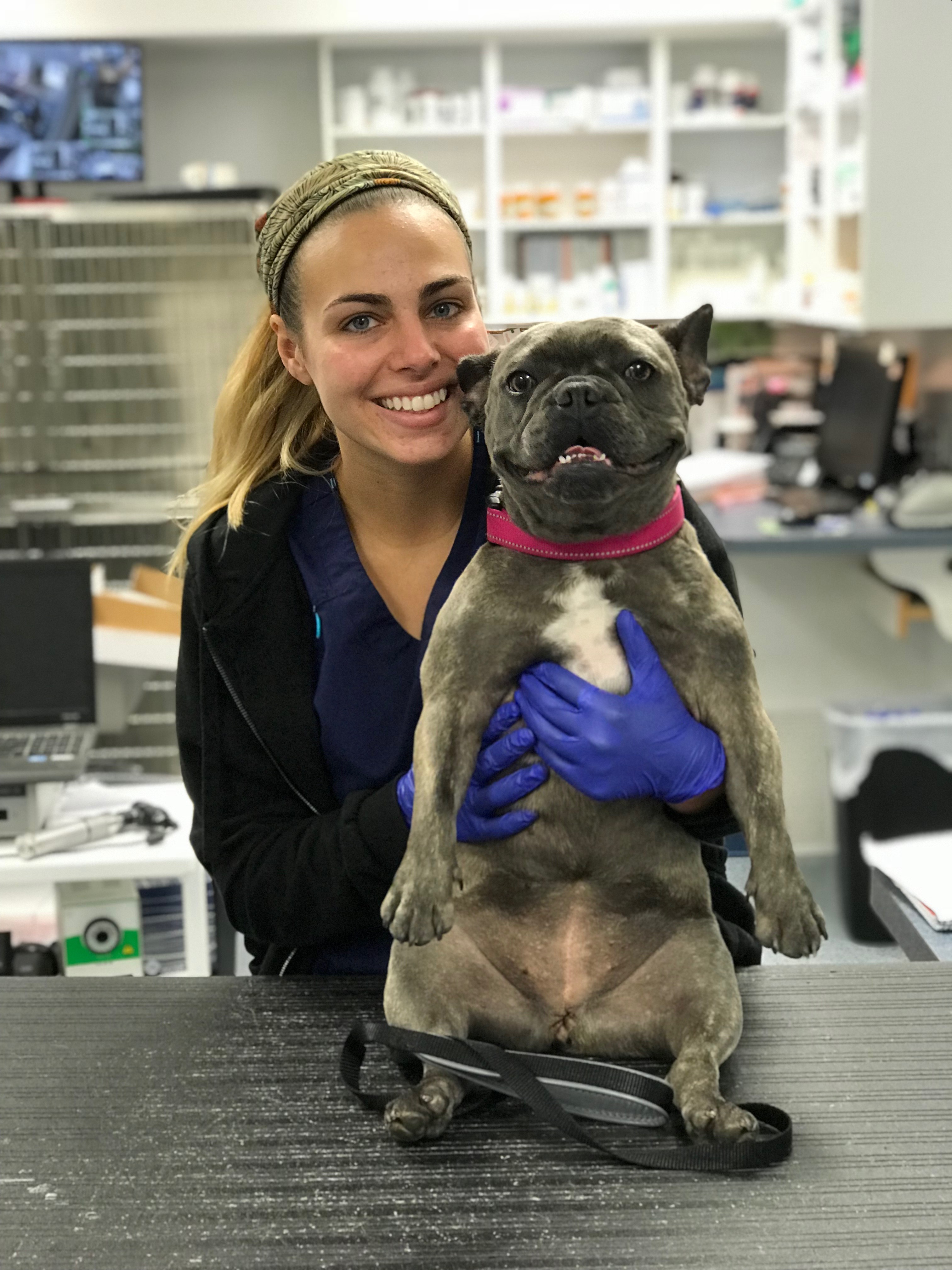 Emma Faddoul
Veterinary Technician
We have exciting news to share!!!  Emma received her Bachelor of Science degree from the University of New Hampshire, College of Life Science and Agriculture's Pre-Veterinary Program, May 2019. And more exciting news; Emma has been accepted into the Veterinary School at The University of Tennessee College of Veterinary Medicine fall of 2019. Congratulations, Emma!!!  We have had the pleasure of Emma working alongside Dr. Stewart during her school breaks since 2016, and we look forward to her returning when she has breaks!! Emma has worked with a variety of animals from cows in New Hampshire to the chimps in Zambia!
Emma has a career goal to be a Veterinary of Dermatology following Dr. Stewart's footsteps.  Emma possesses a great presence, she is always happy, and happy to assist in any way that she can. She keeps morale high, a true professional!  Emma enjoys hiking, hanging out with friends and family, and being with her dogs, Uno and Buddy!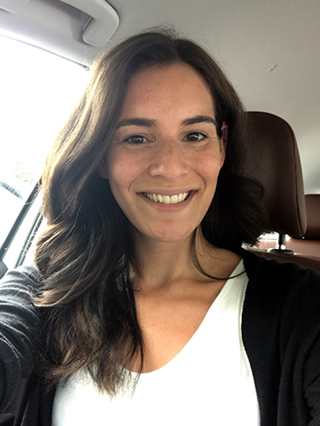 Elena Rodriguez
Veterinary Technician Assistant
Elena comes to us with a love and passion for animals.  She is committed to our furry family community and hopes to one day fill her home with rescue animals.  She has had a variety of small pets from a guinea pig, and chinchilla to an abandoned raccoon family, and squirrel to dogs. 
Elena is pursuing an Animal Science and Veterinarian Technologies degree at North Shore Community College. 
Elena has a lot of energy and wonderful work experience including, Client Care, Physical Therapy, Dog Walking, and Pet Sitter!
We are lucky to have her working with us part-time as she continues her studies.
In Elena's spare time, she loves to work out, take walks in the woods, mountain biking, and reading.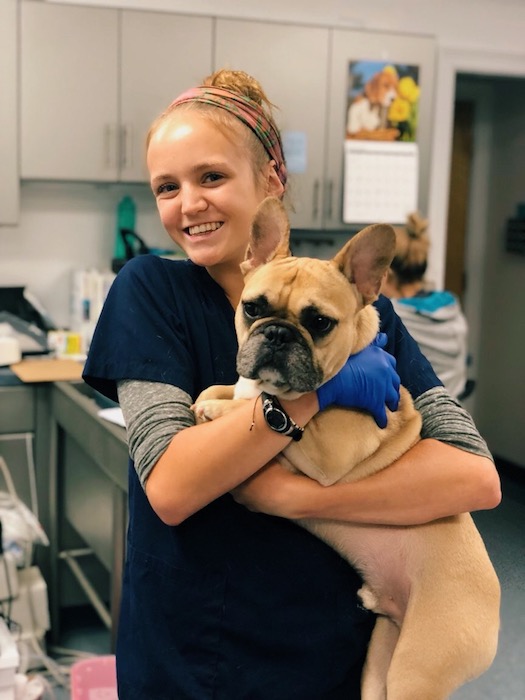 Colleen McVay
Veterinary Technician
Colleen is a pre-veterinary student at the University of California Davis working towards a Bachelor of Science, Animal Biology.  Colleen will attend veterinary school after her undergrad, with dreams of becoming a specialized veterinarian.  During her school breaks, Colleen is beyond excited to work with us and help to assist our patients with the best of care!
Colleen has wonderful work experience including, research, biosecurity, hatchery, testing and recording cognitive and behavioral responses.  Socializing, training, and feeding of varying species of animals.  She has skills and experience in laser treatments, physical therapy exercises, and hydrotherapy.
Colleen possesses a can-do attitude, she has an infectious smile, positive energy and we are lucky to have her working with us throughout her Education breaks.
In Colleen's free time, she loves to run and hike with her two amazing labs, Chip and Bailey.  She also volunteers at an animal shelter near her college, helping pets find great homes.