Veterinary Dermatology of New England is located in Westford Massachusetts. Dr. Laurie Stewart and her staff at Veterinary Dermatology of New England specialize in the diagnosis and treatment of dogs and cats with allergies and disorders of the skin, ears, hair, and nails.
Experienced in the diagnosis and treatment of allergic skin disorders and infectious and non-infectious skin diseases.
Dermatologic conditions also include chronic and recurring ear inflammations and infections, parasitic skin diseases, autoimmune disorders, internal disorders with skin manifestations, hormonal imbalances, scaling disorders, hair loss, drug eruptions, and cancers of the skin. Any animal with skin problems should see a board-certified veterinarian of dermatology for an examination and evaluation.
Pertinent records from your primary veterinarian along with previous blood work and diagnostics should be forwarded prior to your appointment. It is a good idea to bring any bottles of shampoo, pills, and other medications that have been used to treat the skin disorder along with current medications that your pet is on for other conditions.
We offer authentic products recommended and approved in our clinic. There are hundreds of products including quality prescription medications, flea, and tick preventatives, chronic medications, specialty pharmaceuticals, and leading nutritional products.
Our Team
Our highly trained staff is compassionate, confident and committed to the best care for your pet.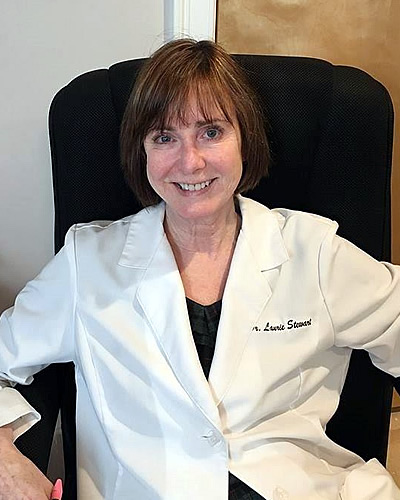 Dr. Laurie Stewart, VMD, Diplomate, ACVD
Board-Certified Veterinary Dermatologist
Dr. Stewart is a Board-Certified Veterinarian of Dermatology. Dr. Stewart received a Bachelor of Science degree from the University of New Hampshire's Life Science and Agricultural Pre-veterinary program, and her veterinary medical degree from the University of Pennsylvania School of Veterinary Medicine.
After graduation from veterinary school, she interned at Rowley Memorial Animal Hospital in Springfield Mass, then practiced at Angell Memorial Animal Hospital and Tufts University where she completed her residency in veterinary dermatology.
Dr. Stewart became a Diplomate of the American College of Veterinary Dermatology in 1990. After spending eight years at Tufts University teaching and practicing veterinary dermatology, she opened her own clinic in 1995.
She owns and operates Veterinary Dermatology of New England, which is located in Westford, Mass.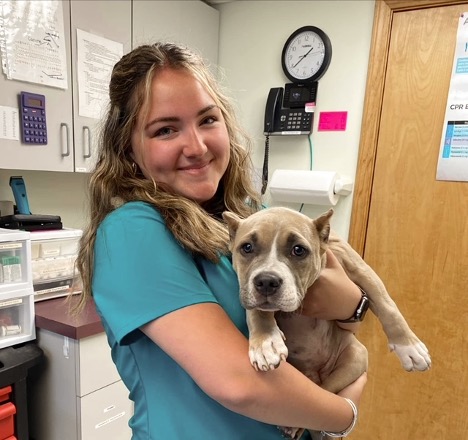 Casey Tonazuck
Certified Veterinary Technician Assistant
Casey has always had a deep love for all animals. After graduating from Nashoba Technical Highschool with her Veterinarian Technician Certification, Casey worked with small, canine and feline, and exotic animals in a primary care facility where she learned from a variety of experienced veterinarians and technicians.
Casey is continuing her Education and working towards a degree in Veterinary medicine as a veterinarian.
Casey enjoys spending time with family and friends along with her terrier mix, Riley, and her calico cat, Hailey.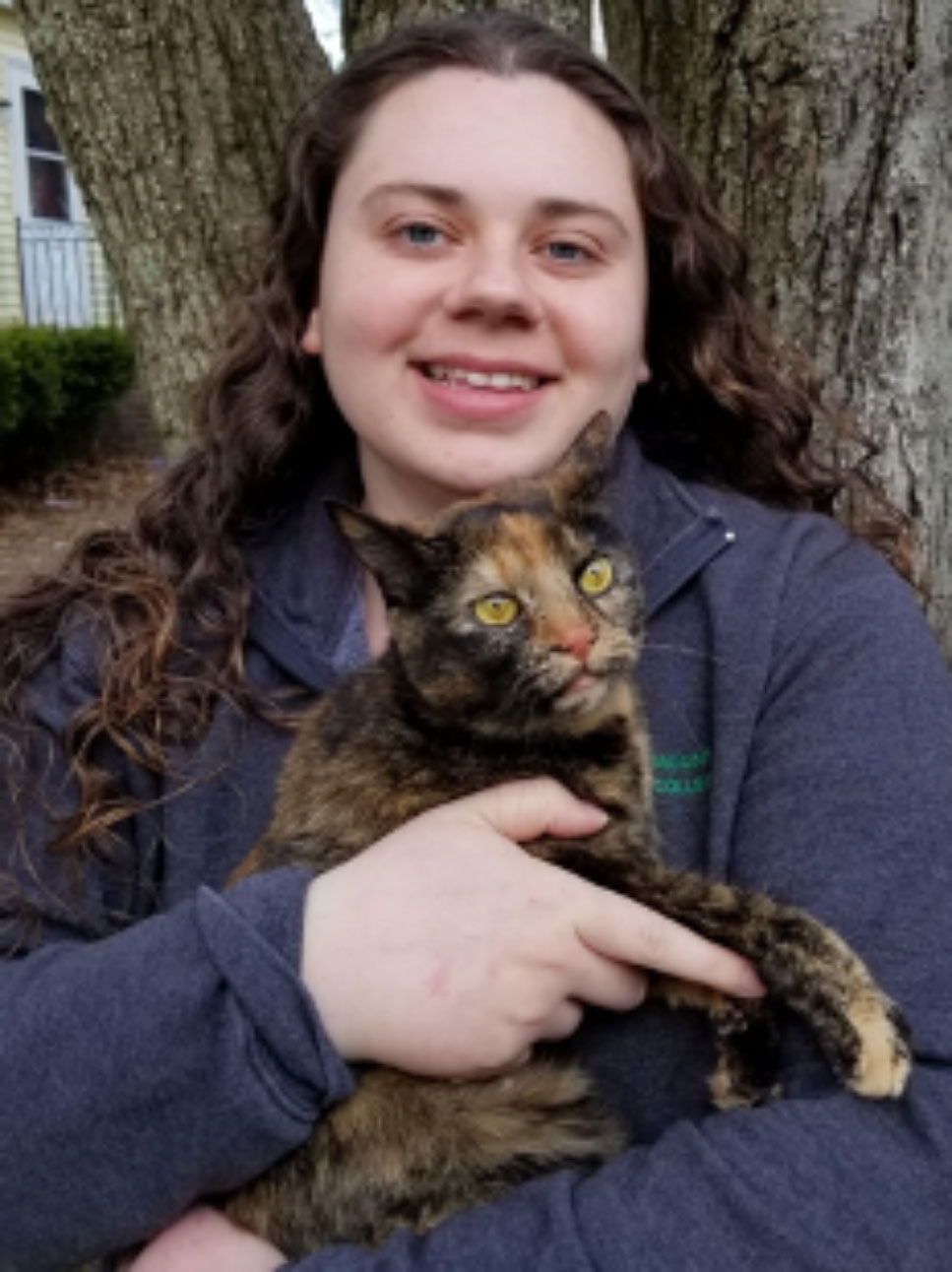 Rachael Langone
Veterinary Technician
Rachael, is a graduate from UMass Amherst Mount Ida campus, with a science degree in Veterinary Technology. She possesses a passion for all types of animals, especially cats! Rachael comes to us with experience, in exotic animals, large and small animals, physical therapy, and pet sitting.
In Rachael's free time, she enjoys spending time with family and friends. Taking walks with her rescue beagle, as well as playing with all of her feline fur babies. Rachael also enjoys spending time outdoors and watching sports.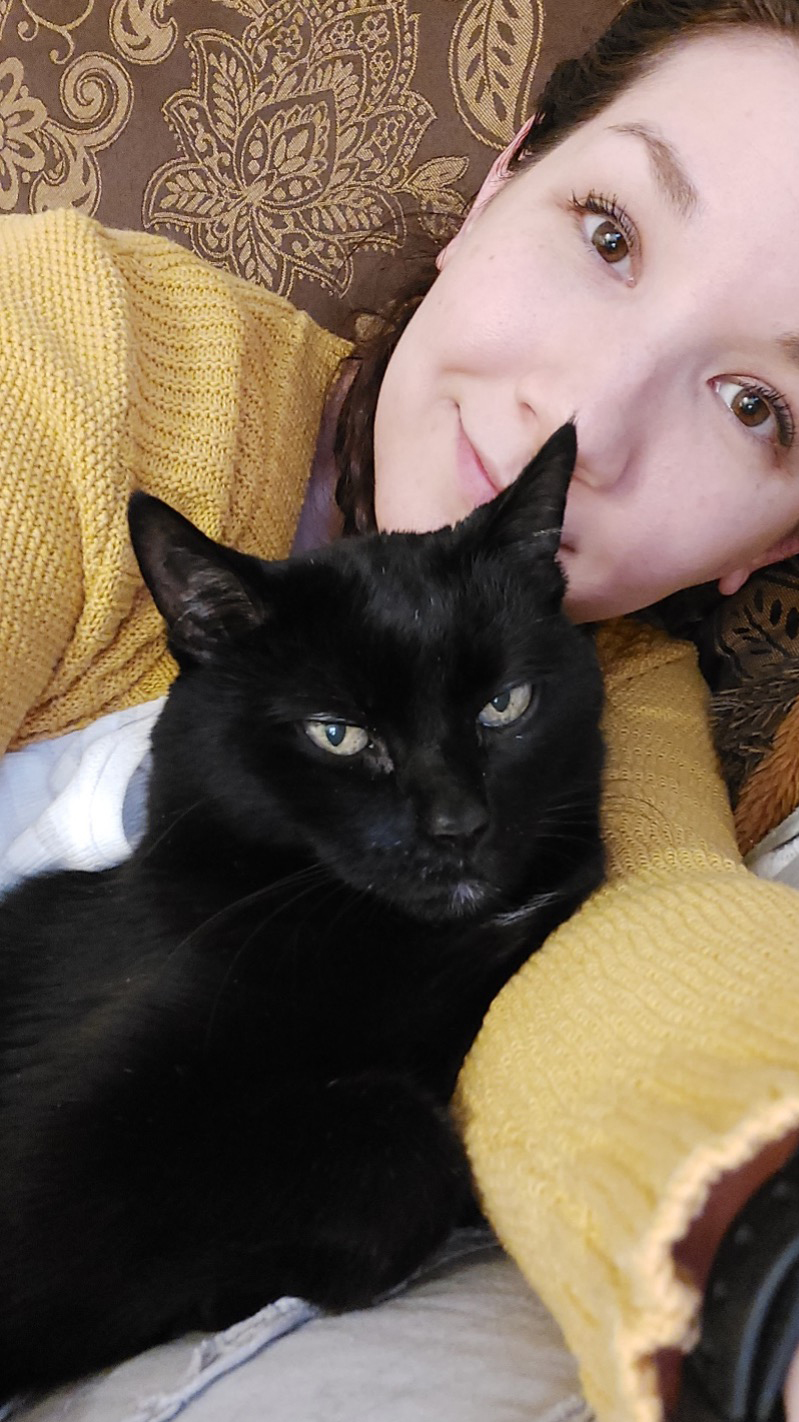 Melissa Tiano
Certified Veterinary Technician Assistant
Melissa, born and raised in Upstate New York, is passionate about the care of all animals. She has had a love for animals her whole life. Melissa knew that she would always work with animals and provide the best care since she was a small child.
Melissa completed a Veterinary Assistant program early on in her career and started getting experience working and volunteering at her local animal shelter. She has great hands-on experience and wonderful skills from working alongside Veterinarians within various veterinary settings, a specialty clinic, hospitals, emergency hospitals, and animal shelters.
While at home in upstate N.Y.  Melissa, and her family have fostered countless kittens, expectant mother cats, and bottle babies. Oh, and needless to say, some of those turned into "foster failures" becoming part of the family, permanently!
Melissa spends time outside of work exploring vacated and abandoned areas, watching scary movies and hanging out with her senior cat Lokey, and her 3 doggie (niece and nephews) Zoe, Watson and Buster.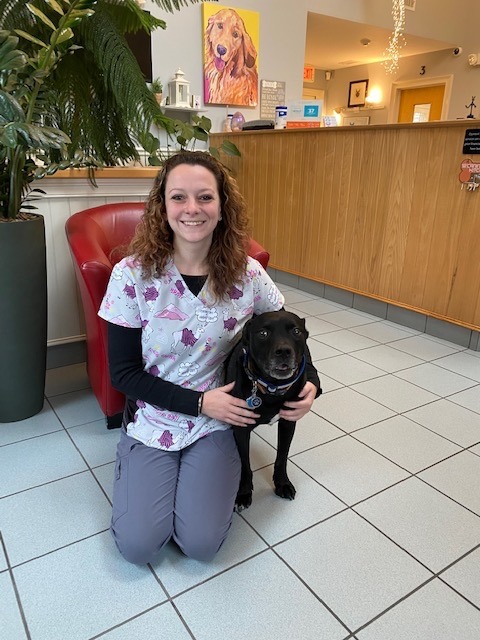 Jenna Beauregard
Client Services Technician and Veterinary Assistant
Jenna has vast experience in Veterinary medicine as a Receptionist, a Client Care Specialist, and as a Veterinary Assistant! She loves animals, she is always happy and available to help our clients and our patients!  Jenna has worked for Veterinary Hospitals and General Practices.
In Jenna's off time, she loves, camping, fishing, and four-wheeling!  She enjoys spending time with family and friends, her dogs Meika, and Mugsy, her cats, Ellie, and Ned, her Guinea Pigs, Gus and Jerry, and her Hedgehog Pip!