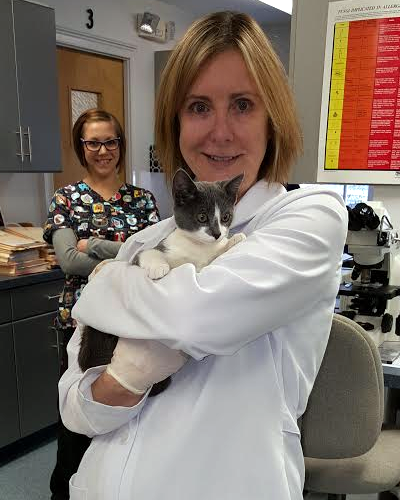 Owner/Operator Dr. Stewart is a Board-Certified Veterinary Dermatologist. She received a Bachelor of Science degree from the University of New Hampshire's Life Science and Agricultural Pre-veterinary program, and a veterinary medical degree from the University of Pennsylvania School of Veterinary Medicine.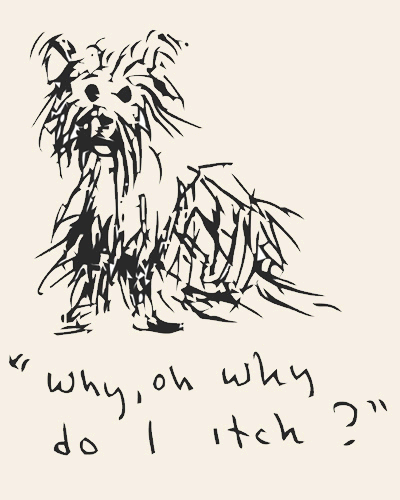 Skin disorders in dogs and cats have many causes, and many of the common skin disorders that afflict people have a counterpart in these pets. The condition of the animal's skin and coat can also be an important indicator of its general health. Skin disorders vary from acute, self-limiting problems to chronic or long-lasting problems requiring life-time treatment.

Dr. Stewart and her staff are the absolute best. I have brought two of my dogs to their hospital and have been so pleased with their services. Dr. Stewart is so thorough and goes through all of your options with you. Her nurses are incredibly knowledgeable and very thorough and caring with your pet. I strongly recommend their care and services. My dog Ralph is so much happier and less itchy with all their suggestions. You cannot find better care for all your derm issues.

Dr. Stewart and her staff are amazing!
My dog is no peach and they were so kind and gentle and thorough!
If you are having a derm problem with your pet (or if you have a bulldog☺) you should just go see them and get it taken care of! Otherwise, you are just spinning your wheels! You see a dentist for your teeth and your pet should see a board-certified dermatologist for their skin! Especially such a great one!

One of our Dobermans was suffering from itchy skin, constantly licking her paws and body, hair loss, and scabbing on her legs. We saw Dr. Stewart on our first and second visits. The first visit was very intricate and Dr. Stewart took the time to listen to ALL my concerns, explained everything that she was thinking Riley would benefit from, and answered ALL my questions.  We do have pet insurance that covers a big portion so it was easy to say yes to all the services. We did the medication for Riley's ears and cleaned them all as directed and Riley got a shot to help with her itchiness. The change was incredible, no itching, no scratching at her ears! We can't thank Dr. Stewart enough.